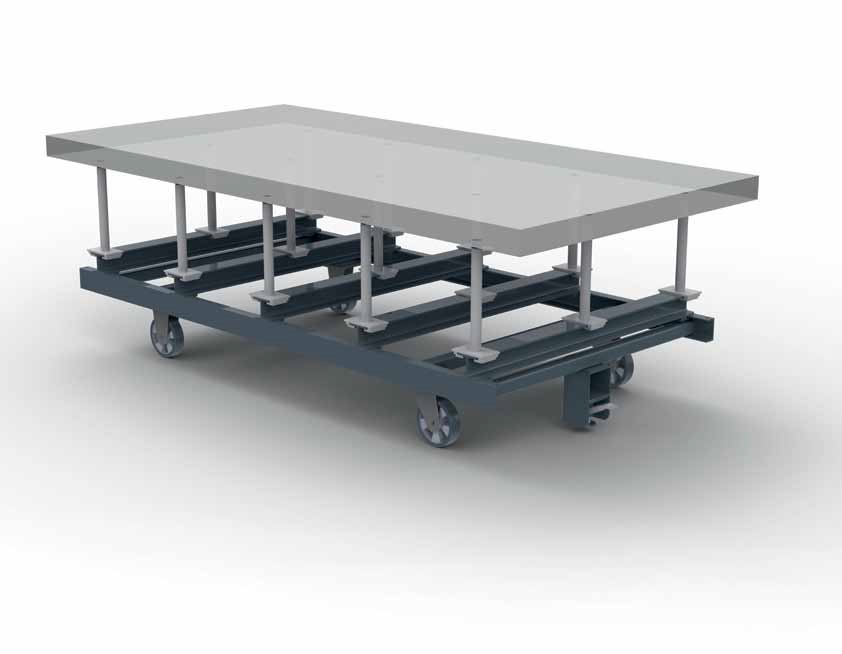 Thiel Systems
Handling
Thiel HANDLING
• DE-PALLETISER (OPV) A heavy, stable material truck for the convenient removal of packing, and crates from packs of sheet/plates. The unit runs on rubber tyred wheels and is also equipped with a central foot-operated wheel lock. The vertical pins can be adjusted according to the dimensions of the set of plates and the packing so that the plate material is supported on the adjustable pins, which can be positioned between the pallet material. After cutting through the packing straps, the set of plates can be lifted by a fork truck or by slings.
• LIFTING BEAM (EVE) For the safe lifting of large loads, and is provided with a central suspension point for a standardised crane hook. The support hooks can be adjusted in the longitudinal direction.
• LIFTING BELT (HBS) A lifting sling for the safe lifting of sheets and plates. Made of woven steel wire and equipped with two flat end plates lifting eyes for attachment to standard lifting hooks.
• MOBILE STAIRCASE (VB) An accessory for accessing items stored at a height. Made entirely of aluminium profiled sections, fitted with anti-slip steps and wheels, which lock when one steps on the staircase.