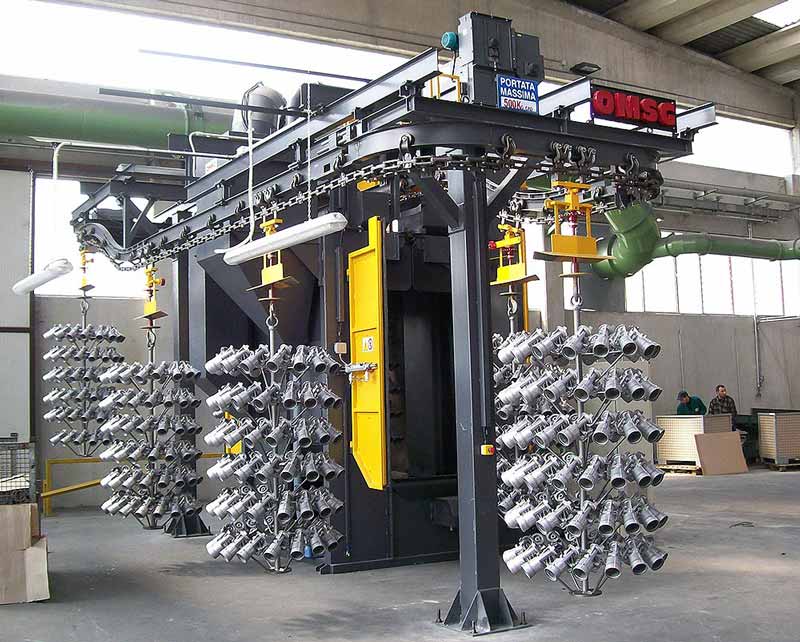 OMSG Slyngrens
OMSG SanderMatic Hook Machine
Verdensledende innen overflatebehandling
SanderMatic Shot blast machine cleans work-pieces suspended on a rotating hook.
Hooks are distributed at a constant pitch on an overhead endless loop monorail system.
Loading and unloading of components to be treated are carried out at a given point along the conveyor line convenient for receiving work to be cleaned and transferring finished components onto the next operation.
It is particularly recommended for high output and in-line production and painting installations.
It is also is especially suitable for the treatment of:
Aluminium die-castings and its alloys
Casting of ferrous and non-ferrous metals (with application of special devices such as magnetic separators, vibrating screens, etc.)
structural steel works
gears, for heat treatment